73rd Annual Conference Call for Presenters
---
CSNO Conference Experience Feedback
Dear CSNO member,

      Your feedback is important. CSNO makes every effort to create optimal professional learning State conferences based upon member feedback. Prior to COVID, CSNO conference attendance was 635 (Anaheim) and 545 (Monterey), respectively.  Long time ago, we would rotate sections for conference locations, however CSNO has simply 'outgrown' some marketplaces because of the size.  While convention centers can be used (like in Riverside) most of them are pricy and minimally cost $15,000-$20,000 just to unlock the door. As a result, conferences now rotate between Northern and Southern California, depending on location availability and pricing. In collaboration with Meetingwise our conference planner,  CSNO selects conference sites 2-5 years in advance. Given we are looking ahead to our 75th anniversary, we have some decisions to make. Many professional organizations have dropped amenities (food and beverages) to save costs. CSNO would like your input on these decisions.  Please take a few minutes to complete this survey.  Data will be aggregated and shared with the Conference planning committee. Thank you for your time.

https://forms.gle/GYAL3Pc2H7k7wLNg7
---
 The Bridge Between Healthcare and Education, School Nurses Help Students Be Healthy and Ready to Learn!
 Beyond bandaging knees or handing out ice packs, the Redwood City School District (RCSD) nursing team supports student learning and academic progress in a truly holistic way which removes barriers to healthcare access and encourages a healthful school culture.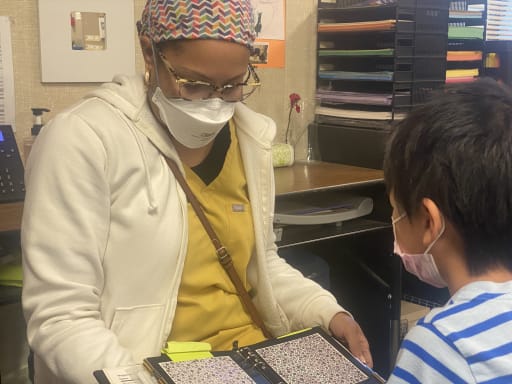 "When a student comes into our office it's not just to fix them and send them back to class," said Phoebe Reid-Chambers, a School Nurse with RCSD for more than a decade. "We look at the whole scope of things."
Student access to healthcare helps engage students in the educational process, and the RCSD nursing team makes sure that students receive the care they need to be both healthy and academically successful. 
"We have to make sure that students are healthy and ready to learn," she said. "We have to assess the student from all aspects." 

Providing access to healthcare services for students depends on each individual student. This could mean discovering that a child's stomach ache isn't from illness but rather hunger or anxiety. Or finding that a headache is from a vision issue.

Nurses screen students for various health conditions and refer to appropriate healthcare providers as needed, including physicians, counselors, or psychologists. Care is coordinated with communication between the families, health care providers, and school site so that students have continuity of healthcare.

"Many times the school nurse is the first healthcare provider a student has access to,"  Reid-Chambers said. "The school nurse may be the first person to address a health issue."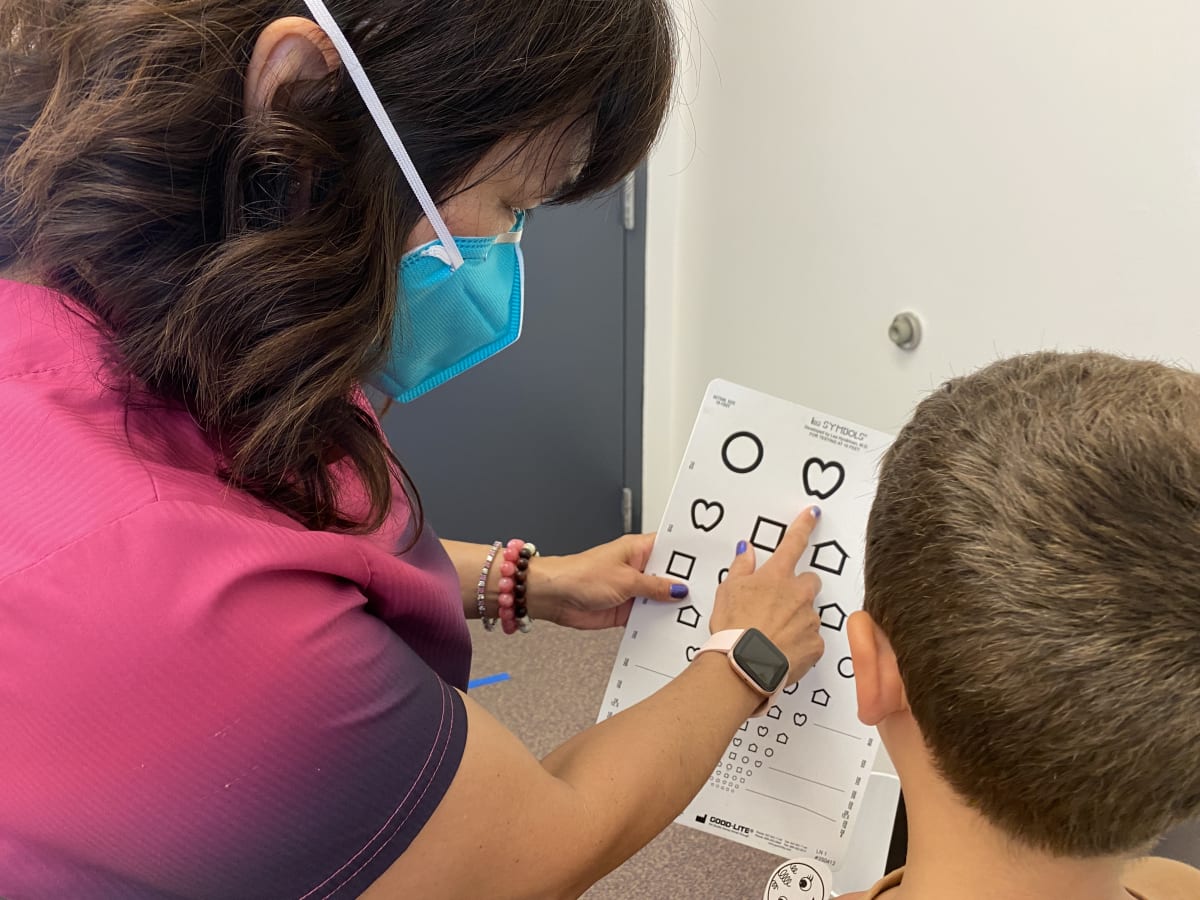 ---
State of Student Wellness
State of Student Mental Wellness Report 2022
---
American Academy of Pediatrics
The Link Between School Attendance and Good Health, January 2019 Policy Statement
Attendance & Health
American Academy of Pediatrics
Role of the School Nurse in Providing School Health Services May 2016 Policy Statement
AAP Policy Statement on Off-Label Medication Use
The American Academy of Pediatrics has a position statement on the use of off-label medication use with children. The purpose of off-label use is to benefit the individual patient. Practitioners use their professional judgment to determine these uses. As such, the term "off-label" does not imply an improper, illegal, contraindicated, or investigational use. Therapeutic decision-making must always rely on the best available evidence and the importance of the benefit for the individual patient.
---
A Day in the Life of a School Nurse
​Inside California Education is a public television series that explores the challenges, issues and stories of public education.  Recently the station highlighted school nursing.  Please feel free to share with your school communities.